At Metrodial, our mission is to offer both the latest technologies and the highest level of service. We are thoroughly dedicated to ensuring that all of your customers have the maximum security and protection available today. Metrodial is in a class by itself for providing the very best in equipment, expertise and dealer services. That's why we are the New York metropolitan area's premiere Central Station.

Our facilities were constructed to the strictest standards, enabling us to achieve the greatest recognition in our industry—5-Diamond Certification by the Central Station Alarm Association. Our highly trained staff is always available and readily responsive to your needs. Friendly and courteous operators pay close attention to detail.
The dispatch times at Metrodial are among the fastest and most accurate in the industry. We offer the very best in customer service and business and residential monitoring solutions while maintaining competitive prices.
Metrodial offers our customers the confidence to manage their accounts with instant, accurate information via Metrolink. This services allows our customers to access their customers' account profiles online, instantly, for real-time account information and status—providing better service and more responsiveness to end users.
Additionally, Metrodial enables our customers to issue comprehensive open and close reporting. This is particularly important for businesses that need to know exactly who is coming and going around their facility or office around the clock.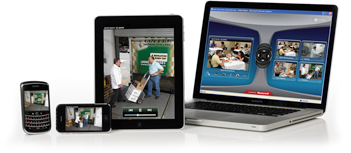 At Metrodial, we provide all of the newest and best formats and technology available, allowing us to monitor a wide variety of services, including:
Digital transmission
Long-range radio
Cellular
Internet
Remote video
Listen-in/two-way voice
Off-site access control administration
Global Positioning Systems (GPS)

We are NYC Fire approved to monitor fire alarm systems throughout the five boroughs of New York City. In addition, we offer a full range of UL listings and certifications, such as:
UL 2050 (National Industrial Securities Systems Monitoring)
UL CPVX-UL Central Station Burglary Alarm Systems
CVSG-UL Mercantile Burglary Alarm Systems
UUFX Protective signaling Services
NYC Fire Approved
CSAA 5-Diamond Certified
And our nationwide toll-free lines allow us to monitor any premise or commercial establishment throughout the continental United States.